When you come into Mega Watt Car Stereo and Security for a remote start system, be sure to consider our drone remote start options from Compustar. Recognized in the industry as a top vendor of remote start and security solutions, Compustar remote starters feature DroneMobile compatibility to provide vehicle owners with some of the latest and greatest in automotive comfort and safety. We're delighted to help you enjoy the convenience and control you get with a Compustar remote starter you can operate directly from your smartphone. To learn more about what you can do with a remote start system from Compustar, visit our Boston-area shop today!
When you're installing an auto car starter, you have to consider range of operation, ease of use, product safety, and more. By choosing a Compustar remote starter, you have all your bases covered. You can expect nothing but the best from your new Compustar drone remote start, including:
Full telematics for GPS tracking
Easy iPhone or Android operation
Impressive remote range
Complete vehicle safety when properly installed
It's that last item on the list that will ensure you get the most from your Compustar remote start. That's where our MECP-certified installers come in. With Mega Watt Car Stereo and Security carrying out your drone car starter installation, you can rest assured that your vehicle is safe and secure. We have extensive experience installing Compustar remote starter units in all kinds of vehicles. What's more, we can install your Compustar remote start as part of a complete vehicle security package or as an addition to your current system.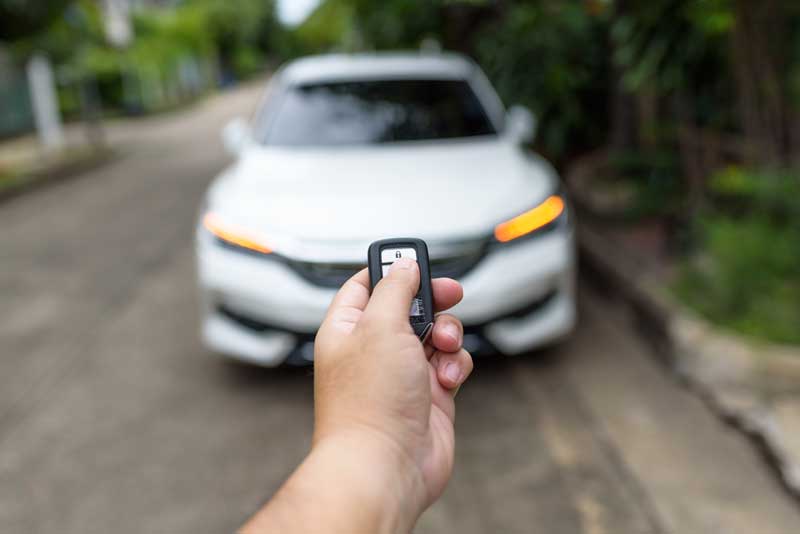 Full-Featured Smartphone Remote Start
Don't settle for just any remote start system on the market. Instead, control your vehicle using a smartphone remote start from Compustar and a handy app on your iPhone or Android device. All of the Compustar remote starters are designed to perform seamlessly with DroneMobile, the highly rated smartphone program for starting, securing, and tracking your car. Ready to discover the difference one of the best auto car starter systems the industry has to offer? Then hurry in to test out our line of Compustar remote car starters. You'll be glad you did!
Get in touch with our Boston-area mobile electronics pros today for top-quality aftermarket remote start options from Compustar.